---
Environmental Law and Consulting

---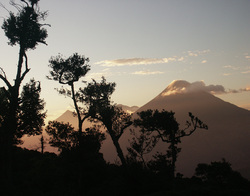 Today, governmental agencies and the public expect that businesses will act responsibly in compliance with complicated environmental regulations and mandates. The high cost of environmental liability that can accrue when noncompliance occurs has fostered a proactive approach to solving environmental problems. Where permitting and enforcement of environmental regulations are involved, there is no substitute for seasoned professional experience.

For over 28 years, our approach and philosophy has been to strive for innovation and creative solutions to environmental problems. With training and professional certification in both science and law, we work closely with scientists and engineers, and we have continued to maintain a positive relationship with government regulators. We have combined our technical expertise, experience, knowledge, creativity, and judgment to address the environmental and regulatory needs of our clients.


---


Mr. Hodge has practiced environmental law for over 30 years. He is a Registered Professional Geologist (P.G.) and serves as an environmental attorney, geologist, and consultant. Mr. Hodge is a licensed geologist in both Carolinas and is a former staff attorney and hearing officer for the South Carolina Department of Health and Environmental Control (DHEC). He is an Adjunct Professor in the Environment and Sustainability Program at the University of South Carolina in Columbia. For many years he taught a graduate level class, "Environmental Regulations and Planning."

Highlights of his environmental work include:

· The first brownfields agreement in South Carolina.

· More than 150 transactions that have resulted in voluntary clean up contracts, brownfields agreements, or other instruments and the resolution of environmental liabilities.

· He designed several unique wetlands preservation trusts, as part of a wetlands mitigation plan for a Boeing 787 aircraft manufacturing facility, Google technology park, and other facilities.

· Worked with the South Carolina Department of Commerce and Vought Aircraft Industries to create the Ashley-Cooper Rivers Environmental Trust.

· Regulatory Coordinator for RCRA corrective action, remediation, and early transfer of Charleston Naval Complex to State of South Carolina.

· Assisted clients with evaluating mineral rights, permitting, and compliance involving mining operations.

· Assisted client in acquisition of approximately 900 acres of former military installation subject to corrective action order.

· Assisted clients in the siting and permitting of solid waste facilities.

· Represented clients in numerous environmental matters before the South Carolina Administrative Law Court, the South Carolina Department of Health and Environmental Control (DHEC), The Office of Ocean and Coastal Resource Management, U.S. Environmental Protection Agency, Army Corps of Engineers, South Carolina Circuit Court, South Carolina Court of Appeals, United States District Court, and the Fourth Circuit Court of Appeals.


---